Inflatable Movie Screens
Inflatable Movie Screens in Boston, MA - Outdoor Cinema Experience with Funtown Entertainment
Looking for a unique and exciting way to enjoy your favorite movies? Funtown Entertainment has covered you with our inflatable movie screens in Boston, MA. Our outdoor cinema experience is perfect for any occasion, whether you're planning a backyard movie night with friends or a corporate event under the stars. Our inflatable movie screens come in various sizes to accommodate any crowd, from intimate gatherings to large-scale events. We use high-quality projection equipment to ensure your movie looks and sounds great, even outdoors. Our experienced technicians will set up and remove the equipment, so you can sit back and enjoy the show.
After enjoying an open-air movie experience on our Inflatable Movie Screens that transport you back in time, unleash your competitive spirit with various whimsical Carnival Games—everything from giant hamster balls and obstacle courses to water slides and bounce houses! Funtown brings the adventure of summer nights at the carnival right to your backyard. Memorable entertainment for party-goers of all ages to enjoy together under the nighttime glow. Experience the thrill of carnival life after dark with New England's premier inflatable party rental company!
At Funtown Entertainment, we pride ourselves on providing exceptional customer service and creating unforgettable experiences. Contact us today to book your inflatable movie screen rental in Boston, MA and make your next event one to remember.
21 Ft Movie Screen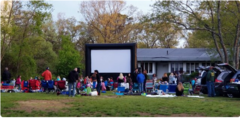 26 ft Movie Screen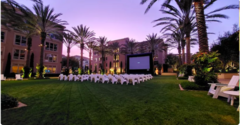 20x12ft Outdoor LED Screen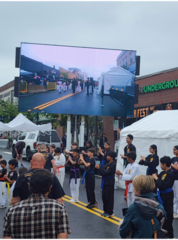 12 x 7 ft Outdoor LED Screen Package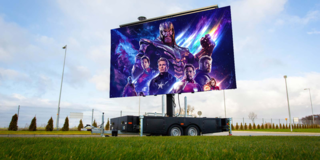 40ft Movie Screen Package (Projection + Sound)
16ft Movie Screen