Themed Bounce Houses
Bounce House Module Themes - Funtown Entertainment Boston MA
Looking for the perfect bounce house for your next event? Look no further than Funtown Entertainment! Our Bounce House Module Themes offer various options to suit any occasion. From sports-themed bounce houses to princess castles and everything in between, our selection of module themes provides a fun and exciting addition to any party or event. Our bounce houses are made with high-quality materials to ensure safety and durability for all participants.
Complete your memorable party package with one of our imaginatively themed Bounce House Module Themes, along with any equipment you need from our Miscellaneous Equipment options—from generators and stakes to fans, tents, and seating! Funtown provides all the essential extras so you can sit back and enjoy watching the delight and wonder in your guests' eyes as they explore pirate ships, castles, sports arenas and more. A celebration made simple with New England's most comprehensive inflatable party experience—we have you covered at Funtown!
At Funtown Entertainment, we pride ourselves on providing exceptional customer service and easy ordering options. Contact us today to reserve your Bounce House Module Theme and make your event successful!
BIG llama alpaca Combo Dry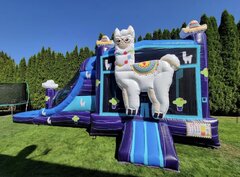 BIG llama alpaca Combo Wet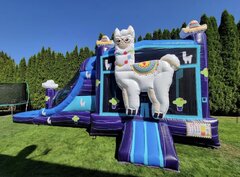 Dual Lane Fire Truck Combo Wet/Dry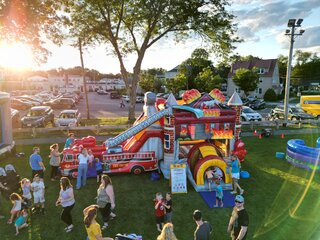 6 in 1 Mermaid Bounce House Combo Dry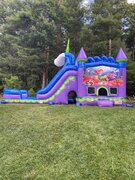 6 in 1 Mermaid Bounce House Combo Wet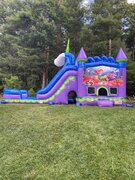 Princess Carriage Fairytale Combo (DRY)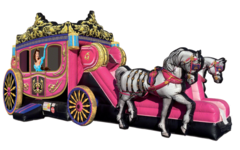 Retro Boom Box Bounce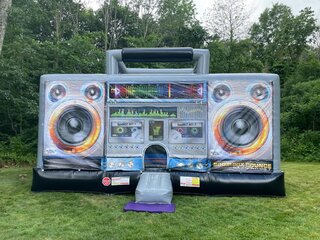 Lucky Combo (Wet/ Dry)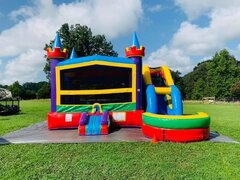 Happy Birthday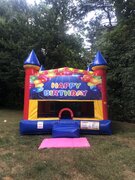 Zombie Apocalypse Bounce Combo Dry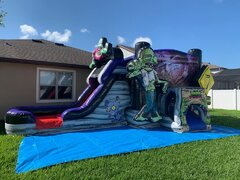 Safari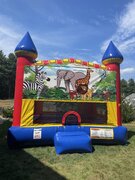 Zombie Apocalypse Bounce Combo Wet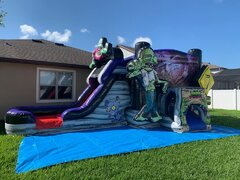 Monster Truck Combo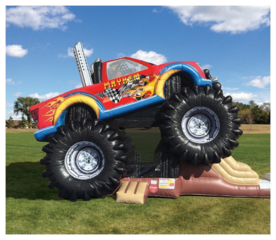 Corn Bouncer