Obstacle Courses
Obstacle Courses in Boston, MA - Funtown Entertainment
Looking for a thrilling and challenging activity in Boston? Look no further than Funtown Entertainment's obstacle courses! Our courses are designed for all ages and skill levels, from beginners to experienced thrill-seekers. With various obstacles to conquer, including walls, ropes, and balance beams, our courses provide a fun and exciting way to test your physical abilities and push yourself to new limits.
Our obstacle courses are perfect for group events and parties, including corporate team building, birthday parties, and family reunions. Our experienced staff will guide you through the course and ensure your safety while providing everyone a fun and memorable experience. Plus, our courses are customizable to fit your specific needs and preferences.
Take your party to the next level of excitement and adventure—combine our pulse-pounding Obstacle Courses with a thrilling Mechanical Bull ride for an unforgettable adrenaline-packed experience! After navigating our challenging inflatable courses, guests will love trying to conquer our mechanical beast. Hold on tight for an electrifying party mashup that will transform any summer celebration into the stuff of legends. An epic combination of thrills that beats anything else in New England!
At Funtown Entertainment, we're dedicated to providing the best possible experience for our customers. With our state-of-the-art equipment and expert staff, you can trust that you're in good hands. So why wait? Book your obstacle course adventure today and experience the thrill of a lifetime!
Adrenaline Rush Obstacle Course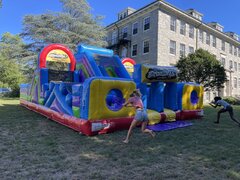 Scarecrow Slide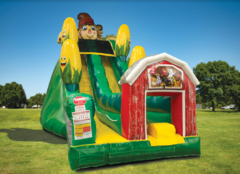 Children's Corn Maze Obstacle Course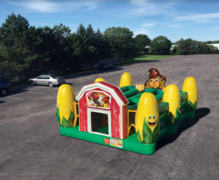 6 in 1 Neon Bounce House Slide Combo with Hoop Dry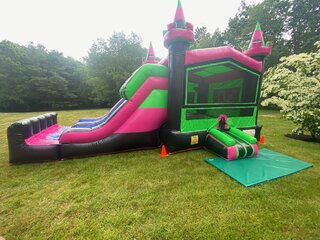 Kids Obstacle Course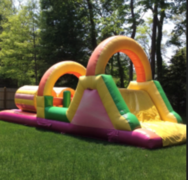 Ninja Wall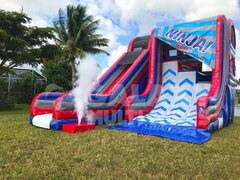 Ninja Warrior Obstacle Course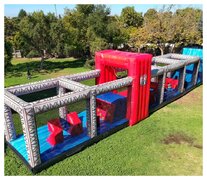 21' Dark Knight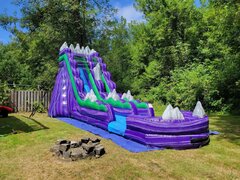 Battle Zone Joust Arena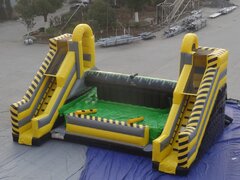 40' Backyard Obstacle Challenge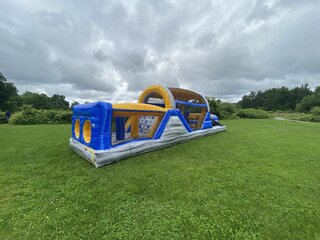 Inflatable Soccer Arena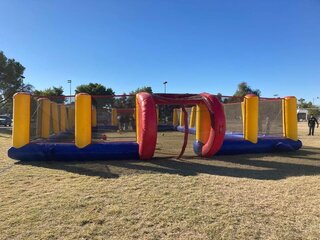 50' Block Challenge Obstacle Course Wet/Dry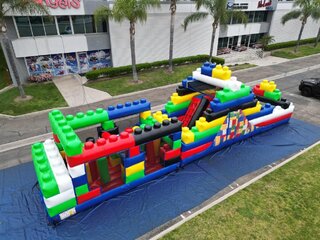 47' Fun Fair Wet/Dy Obstacle Course