Giant Games
Giant Games for Unforgettable Fun in Boston, MA
Looking for a way to take your event to the next level? Look no further than Funtown Entertainment's Giant Games category! Our selection of larger-than-life games is perfect for any occasion, from corporate events to backyard BBQs. With Funtown Entertainment, you can bring the fun of the carnival to your backyard. Our Giant Games category includes classic games, each with a larger-than-life twist. From giant Jenga to oversized Connect Four, our games will impress your guests and create unforgettable memories. Our games are perfect for all ages, making them a great addition to any event.
While the big kids and adults unleash their competitive spirit with our thrilling Giant Games, the little ones can enjoy their imaginative adventures in our dedicated Toddler Zone! Whimsical attractions tailored to the youngest party-goers including bounce houses, slides, obstacle courses, play structures and more, scaled down in size but not fun. Funtown's Fall Fest offers seasonal joy for all ages. Memories made and adventures shared together as a family. Experience quality time surrounded by autumn splendor at New England's premier Fall Festival built with lasting memories and togetherness in mind!
At Funtown Entertainment, we pride ourselves on providing high-quality entertainment at an affordable price. Our Giant Games category is no exception. Our team will work with you to create a package that fits your needs and budget. So why wait? Contact us today to book your Giant Games package and take your event to the next level!
Pony Hops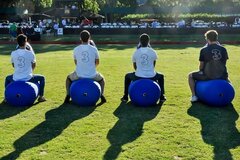 Giant Checkers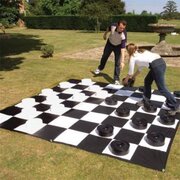 Giant Chess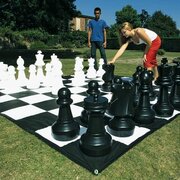 Giant Jenga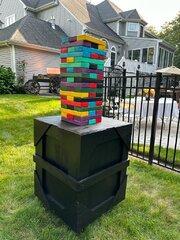 Giant Hula Hoop Ring Toss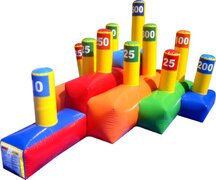 Dual Lane Skeeball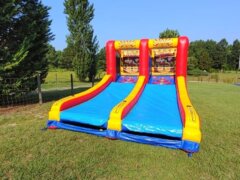 Corn Hole
Giant Pong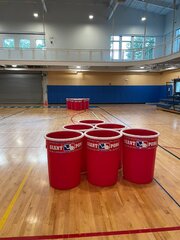 Frisbee Sping Art with two staffers
Halloween Game Cube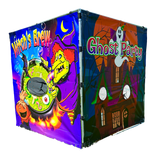 Mega Wire