Giant Chess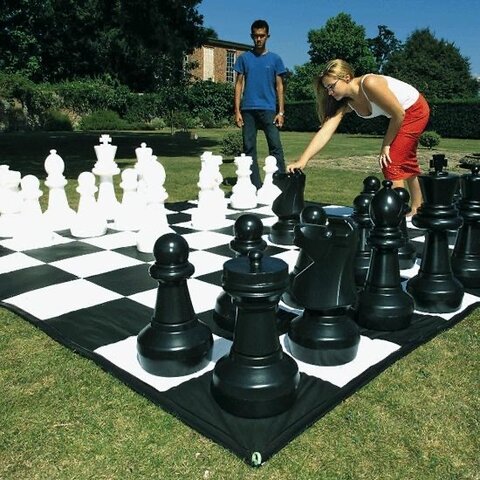 Description
Giant chess is just another reason to have a party and play chess in the backyard.
Chess is a kind of popular board game that is played on a specific type of chequered board. Each playing piece in this game must be moved according to a precise set of rules. The two players require a lot of strategic skills to make the game more interesting. The primary aim is to put the king of the opponent under a storming attack from which no way of escape is possible. This is called checkmate in the language of Chess.
Giant Chess Game for making outdoor events, birthday parties, and picnics more enjoyable. It will be a perfect step on your part to set the Giant Chessgame up at the park, lawn, or the beach and watch your guests enjoy playing it. Giant Chess Game not only looks attractive but also allows every player, irrespective of their age, to learn and enjoy Chess in an exclusive Giant way.