Ghostbusters Ectomobile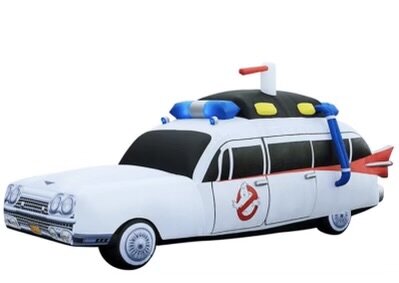 Description
Introducing the Ghostbusters Ectomobile Inflatable! This inflatable replica captures all the iconic details of the ectomobile, making it a must-have for fans of the beloved movie franchise.This inflatable Ectomobile is larger than life, instantly grabbing attention and creating a thrilling atmosphere.
It features the iconic Ghostbusters logo with bold red and blue stripes.
The Ghostbusters Ectomobile Inflatable is a huge crowd-pleaser at Fall and Halloween events! It provides the perfect backdrop for photo opportunities, creating unforgettable memories for guests of all ages.
Please note that the Ghostbusters Ectomobile is not a bounce house. Guests are not permitted to bounce on the attraction.