Cocktail Tables - 42 inches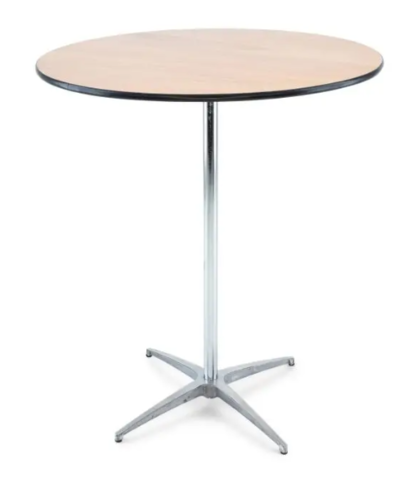 Description
Introducing our stylish and functional Cocktail Tables, perfect for any event or gathering. With a height of 42 inches, these tables are the ideal height for standing or sitting around, making them perfect for hosting cocktail parties, networking events, or even casual gatherings with friends and family.
Crafted from high-quality materials, our Cocktail Tables are both sturdy and durable, able to withstand heavy use without showing any signs of wear and tear. The sleek and modern design of these tables will complement any decor style, making them a versatile addition to any event space or home.
Whether you're hosting a formal event or a casual get-together, our Cocktail Tables are the perfect choice. With their spacious surface area, you'll have plenty of room to place drinks, snacks, or even decorations. Plus, their compact size makes them easy to move and store, so you can use them whenever and wherever you need them.
Order our Cocktail Tables today and elevate your next event to the next level!