Air Hockey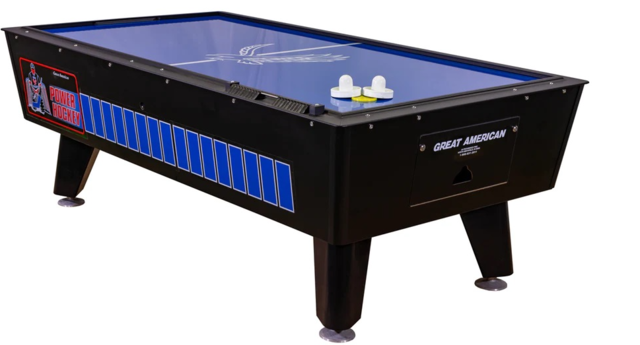 Please call 781-336-4307 to reserve this item

Setup Area: 140" L x 99" W x 59" H
Actual Size: 99" L x 54.5" W x 31.5" H
Description
Air hockey is a popular arcade game that is enjoyed by people of all ages. The game is played on a table that has a smooth surface and is surrounded by rails to keep the puck in play. The objective of the game is to score points by hitting a puck into the opponent's goal using a plastic mallet.
Air hockey tables use a motorized fan to create a cushion of air that allows the puck to glide smoothly across the surface. The game requires quick reflexes, hand-eye coordination, and strategic thinking. Players must be able to anticipate the movement of the puck and react quickly to block their opponent's shots.
Air hockey can be played competitively or for fun with friends and family. It is a great way to pass the time and provides a fun and exciting challenge for players of all skill levels. Whether you are looking to improve your hand-eye coordination or just want to have some fun, air hockey is a game that is sure to provide hours of entertainment.